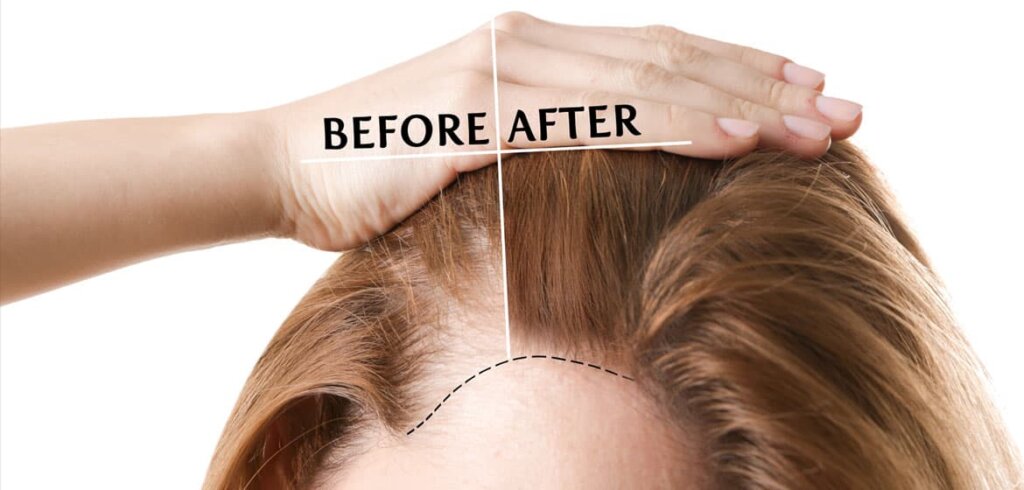 What Is Female Hair Transplant?
Female hair loss is a stressful condition that affects many women all around the world. One of the most popular ways to handle severe hair loss in women is to have a female hair transplant. Ever since the procedure gained popularity, countless women from all over the world, including the UK, have sought ways to regain their hair. Out of many destinations for female hair transplants, one of the more popular countries providing the treatment in Turkey.
Hair loss in women can be a stressful condition as women's hair is always one of the most important components for their beauty. The main causes of female hair loss are androgenetic alopecia, anaemia, Polycystic Ovarian Syndrome (PCOS), hypothyroidism, skin conditions, lupus, alopecia areata, excessive styling, chemotherapy and giving birth. 
However, no matter the cause, the best treatment for hair loss in women is a female hair transplant. Because it is an ever-lasting treatment for hair loss, it's continuing to gain even more popularity. After having the procedure, a female hair transplant can help women gain their hairline back and help them gain confidence back. 
Common Hair Loss Causes in Women
After pregnancy, almost every woman experiences hair loss 3 to 6 weeks after having a baby.

Although overlooked, environmental pollutants in the air and water can cause hair loss.

Diet-related factors such as; poor nutrition, rapid weight loss, a high intake of animal fats, and deficiencies in biotin, iron, protein, or zinc, can also lead to female pattern baldness. 

Hormonal changes, especially an increase in estrogen levels, may cause significant hair loss.
Does Hair Loss in Women Stop?
Female pattern hair loss is the most common type of hair loss in women and becomes more aggressive as their age progress. Women who suffer from hair loss may feel stressed out and unconfident, and this may eventually lead to psychological distress, which causes problems in social environments. The psychological impact of hair loss on women is even greater than on men because it is less socially acceptable. Studies note that up to two-thirds of postmenopausal women suffer from thinning hair or have some areas of baldness. In women, the partial loss of hair appears gradually, usually along the dividing line, and the loss spreads from the top of the head. Currently, there are some medications and topical treatments for female hair loss; however, these have not been proven to provide a permanent solution to hair loss in women. 
So, at this stage, although there are many ways to prevent hair loss in women, the best way to stop it forever is a female hair transplant. Hair Transplantation for Women provides irreversible and satisfying results in terms of hair restoration. Considering the amount women who seek treatments for hair loss spend on cosmetic products that promise hair restoration and stop their hair loss, female hair transplant costs become significantly less when compared to these options.
Ways to Prevent Hair Loss in Women
For women experiencing female pattern hair loss, there are some ways to prevent hair loss. Especially those who have had female hair transplants should follow the steps below to stop their hair loss for good after the procedure:
Avoid hair-pulling hairstyles, such as braids, ponytails or bobbins, because they put too much pressure on the hair, and this damages the follicles.

Watch out for heat-using appliances like curling irons and brush dryers. If you want to use them, keep them at their lowest temperature and apply a heat protection spray to your curls before using them.

Avoid overdoing chemical processes such as dyeing or lightening your hair colour, as these can damage hair stems.

Eat more vitamin-rich foods with iron, zinc, and vitamin B12, either through your diet or with nutritional supplements to help stimulate hair growth.

Consult a dermatologist to find out your hair loss causes and a doctor-recommended solution to stop it.
Should you do Female Hair Transplantation?
A large crowd of women suffer from female pattern hair loss caused by a number of reasons. Even though there is little change to overcome hair loss in women by themselves, many look for a permanent solution to female pattern hair loss. Among its alternatives, female hair transplantation delivers the best and most permanent before-after results. However, compared to male hair transplantation, female hair transplantation may be a harder procedure to perform, and; therefore, people who are looking to have a potential procedure of hair transplantation for women should see if they are suitable for the procedure.
Women who can have hair transplantation are;
Women who want to gain their thinning hairlines back

,

Women who experienced hair loss after a facelift or other popular cosmetic procedures for women,

Women who have suffered female hair loss to a type of alopecia (mechanical alopecia or traction alopecia),

Women who have had previous cosmetic or plastic surgeries and are concerned about hair loss that occurs around the incision areas,

Women have a distinct pattern of baldness or hair thinning, which is generally caused by female pattern baldness.

Women who suffered hair loss due to trauma, burning, scarring or other types of incidents.

Women with alopecia marginalis
Hair Transplantation Treatment Process for Women
There are several methods used for female hair transplantation. One of the most popular is the FUE transplantation technique, which is a highly successful and extremely comfortable procedure for women looking for a permanent cure for hair loss. The FUE method consists of removing of hair follicles from the donor region one by one and then implanting them in the recipient region where the individual suffers from hair loss. The most important advantage of this method is that it is a very safe and very comfortable way to restore hair loss in women without long-term wounds or scars after the procedure.
Another method that is recommended for women is the DHI technique. This method can be done without shaving the donor area, which is a great advantage for women. If the person has a thick donor area, up to 5000 hair roots can be extracted in a single operation without shaving the hair.
Female Hair Transplant in Turkey
There are many reasons to have a hair transplant for women in Turkey. The first one is, of course, the low cost of female hair transplants in Turkey when compared to others. Additionally, Turkey has always been the best destination for all types of hair transplants thanks to its popular doctors with great skills. 
With the changing perspective towards the question "Can women get hair transplants?", the popularity of countries performing hair transplants for women has risen. Additionally, with the ever-improving medical technologies, highly effective solutions to all female hair transplant methods are being provided. However, now that more and more women are interested in female hair transplants, Turkey stands out because of its qualified doctors, low costs, and experience in the health industry.
If you are one of those women who have questions regarding female hair transplantation or seeking female hair restoration; you can get contact us
Female Hair Transplant in Turkey Cost
Turkey is the most reputable country for a full hair transplant thanks to its experienced doctors and modern medical system, which leads to a great number of procedures performed every year. Mono Clinic in Turkey provides successful before-after results with affordable prices and a great experience that will restore your self-confidence.
Female hair transplantation prices in Turkey may differ relating on the patient's condition. For the most accurate price quotes, patients should contact our clinic to get an examination. Clinic Mono offers the most inclusive and affordable female hair transplantation surgery cost; a well-organized package plan that covers all the necessary expenses of your female hair transplantation procedure will be planned by including the high-quality facilities and services for an exclusive medical experience and a holiday-like journey.
With plenty of experience and high-quality medical services, Turkey, beyond any doubt, is the best place for all types of female hair loss treatments. The hair loss clinics in Turkey provide procedures for hair loss at low prices compared to that in European countries. As one of Turkey's female hair transplant clinics, Mono Clinic offers all-inclusive female hair transplant packages for your hair loss treatment, including accommodation, transfers, a personal patient coordinator, and great aftercare. Mono Clinic provides the best and most efficient female hair transplant in Turkey package.
FEMALE HAIR TRANSPLANTATION TURKEY BEFORE AND AFTER GALLERY
FEMALE HAIR TRANSPLANTATION REVIEWS
Before deciding on the operation, it is very important to find out about female hair transplantation reviews. Patients who have their hair transplanted in Clinic Mono get back to their country with the best hair transplantation results; Clinic Mono offers a memorable experience during which our hair transplantation patients can enjoy their comfortable medical process. As the number one clinic for female hair transplantation operations in Turkey, we are proud to receive the best female hair transplantation reviews from our patients that share their experience with our clinic.
FEMALE HAIR TRANSPLANTATION QUESTIONS
Relates Surgeries
Beard Transplant |Eyebrow Transplant | FUE Transplant | DHI Transplant |Mesotheraphy