Micro FUE Hair Transplant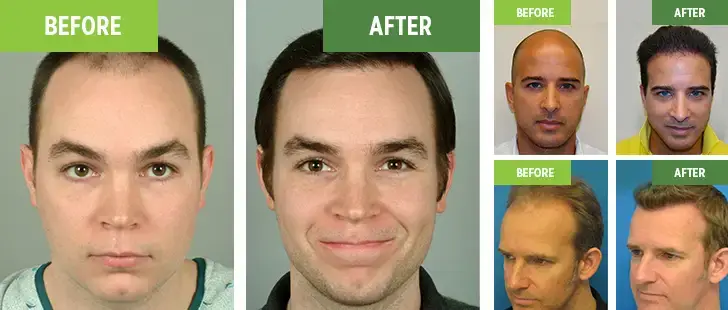 Micro FUE Hair Transplant
FUE Hair Transplant technique is the most commonly used hair transplant technique of today and Micro FUE is a more developed and accurate type of FUE technique.
The difference of Micro FUE Technique from other Hair Transplant techniques is that the procedure is performed by special instruments of micromotor and 0.6 – 0.75 mm micro punch tips. The extracted grafts are directly transplanted to the recipient area one by one. The donor site is usually the back of the head but the grafts can be taken from different type of the body if it is needed. However, it is unlikely to obtain a natural and dense look with grafts from different parts.
Micro FUE gives very natural results and is very effective for beard, moustache and eyebrow transplants as well.
Micro FUE Technique can be used to cover scars around hairy areas with grafts and to fix up poorly performed pervious Hair Transplant surgery.
Micro FUE is minimally invasive and pain-free technique; it is performed under local anesthesia.
The use of special instruments with micro tips allows a denser implantation, more natural results and gives the implanted grafts more accurate angle and depth.
The Micro FUE technique requires unique, well developed instruments and very delicate and experienced approach. The success rate of Micro FUE is %95-100.
The recovery process is very short; patients can get back to their daily routine right after the procedure.
The results are permanent; you can style your implanted hair as you wish after your healing process is done and your regular hair growth cycle starts.
The extraction process is very smooth so the grafts are not exposed to any traumas or harm.
Micro FUE does not require any stitches and leaves no scar.
Micro FUE is suitable for female patients and patients with Afro Hair who experience hair loss.
In Mono Hair Transplant Clinic, the developed Micro FUE Technique is performed very effectively by our hair transplant specialists. Our medical consultants are looking forward to inform you more about Micro FUE Hair Transplant and make you a personalized treatment plan.
Relates Surgeries
Beard Transplant |Eyebrow Transplant | FUE Transplant | DHI Transplant |Mesotheraphy