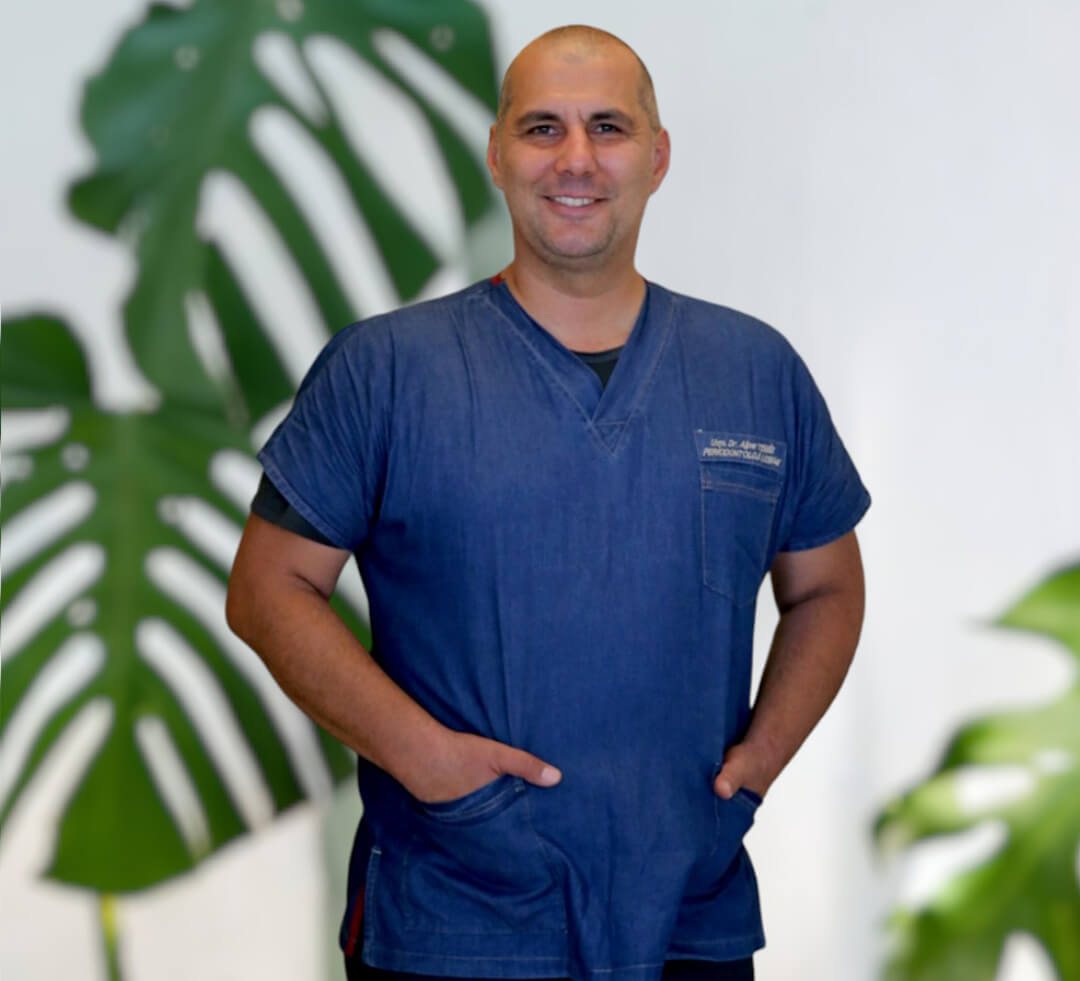 Dr. Alper Temiz
Cosmetic Dentistry
Dt. Alper Temiz was born in Canakkale in 1976. Temiz, who completed his high school education at Canakkale Anatolian High School between 1991 and 1997, continued his education at Ege University Faculty of Dentistry in 1997. After graduating in 2002, he worked in the private clinic between 2002 and 2006. Alper Temiz has been working in his own practice since 2006. Temiz, who speaks English well.
Dt. Alper Temiz; He successfully performs Smile Design, Dental Crowns, Dental Implants, Dental Veneers, Teeth Whitening.
Courses – Congress Participations:
International Quintessence Symposium/ April, 29-30 2005 / Military Museum, Istanbul
21st International Scientific Congress of Turkish Oral Implantology Association
Dentsply Friadent Symposium, Turkey /16-17 December 2005
40th International Scientific Congress of Turkish Oral Implantology Association / 14-16 May 2010
Aesthetic Dentistry Academy Association 10th International Aesthetic Dentistry Congress / 15-16-17 September 2006 / Istanbul
International Happy Implantology Days Symposium / 9-12 April 2009 / Antalya
1st Implant Direct Eurasia Symposium / 08-09 May 2010
Turkish Periodontology Association Scientific Symposium / 17-18 October 2008 / Isparta
Mıss Muretto E L' Arte Del Sorriso: International Sessions
8th International Aesthetic Dentistry Congress and Fair
35th Turkish Periodontology Association Scientific Congress
BTK Prastical Application Course Of Human Anatomy Applied To Oral Surgery Techniques / 23 November 2012 / Sofia,Bulgaria
School of Graduate Dentistry Rambam Health Care Campus Faculty of Medicine – Technion I.I.T.- Certificate Of Attendance / 2020,9 May / Israel
Turkish Periodontology Association 17th Scientific Symposium on "The Place of Laser in Periodontology in the Light of Scientific Evidence" / 26-27 October 2007
EDAD 9th International Aesthetic Dentistry Congress and Fair / 16-18 September 2005
ICOI Europe Symposium / April 15-17,2010 / Istanbul,Turkey
International Congress of Esthetic Dentistry on Semptember 12-14,2003 / Istanbul
Uludağ University " Basic Life Support Course " / 29 March 2006
MIS Global Conference / 19-21 May,2011 / Cancun,Mexico
Ankara University Faculty of Dentistry and Boston University Faculty of Dentistry Scientific Meeting / 24-26 November / Ankara
Presentations – Publications:
Evaluation of the Effect of Different Prosthetic Approaches on Implant Peripheral Crestal Bone Destruction
Examination of Modified Connective Tissue Graphics with Conventional Method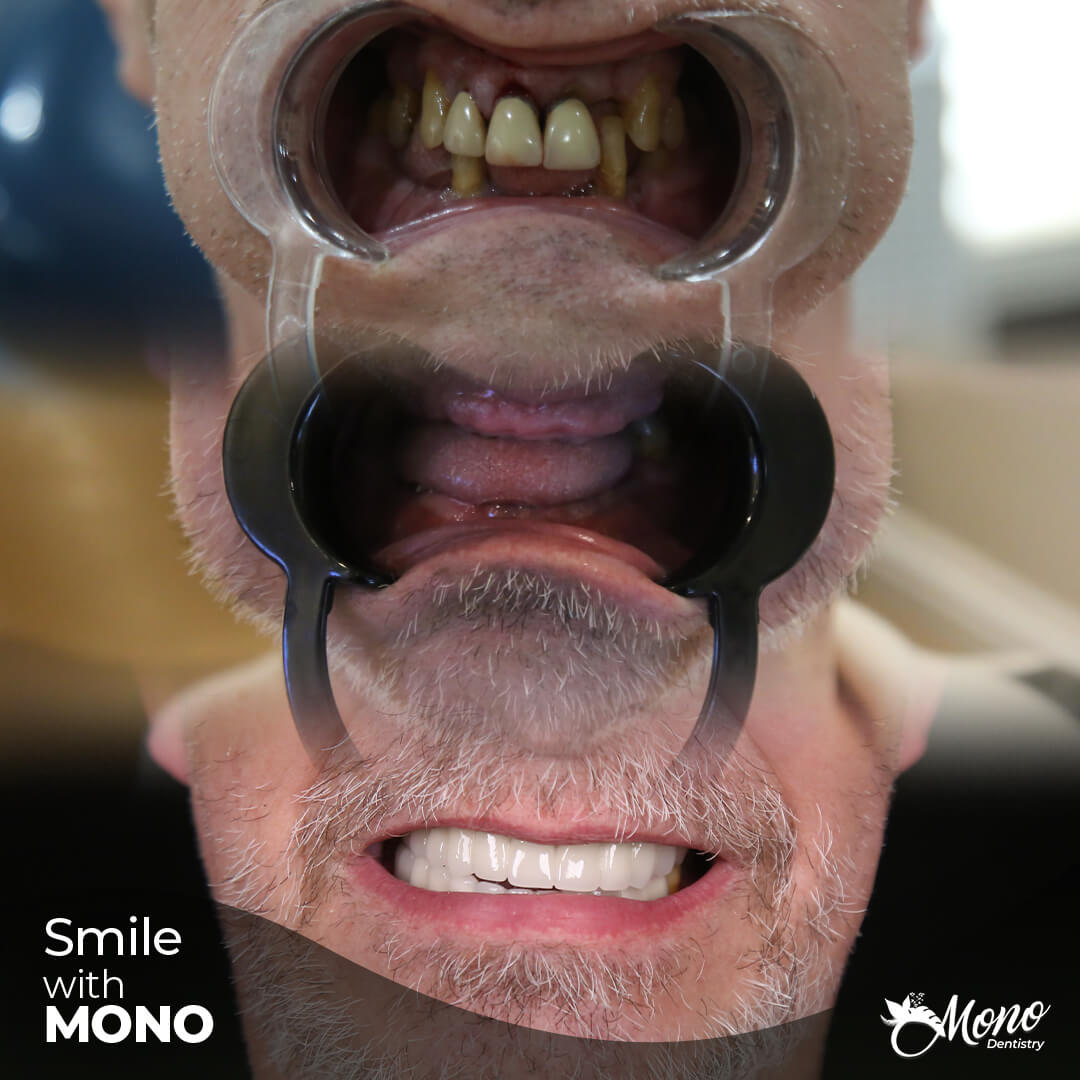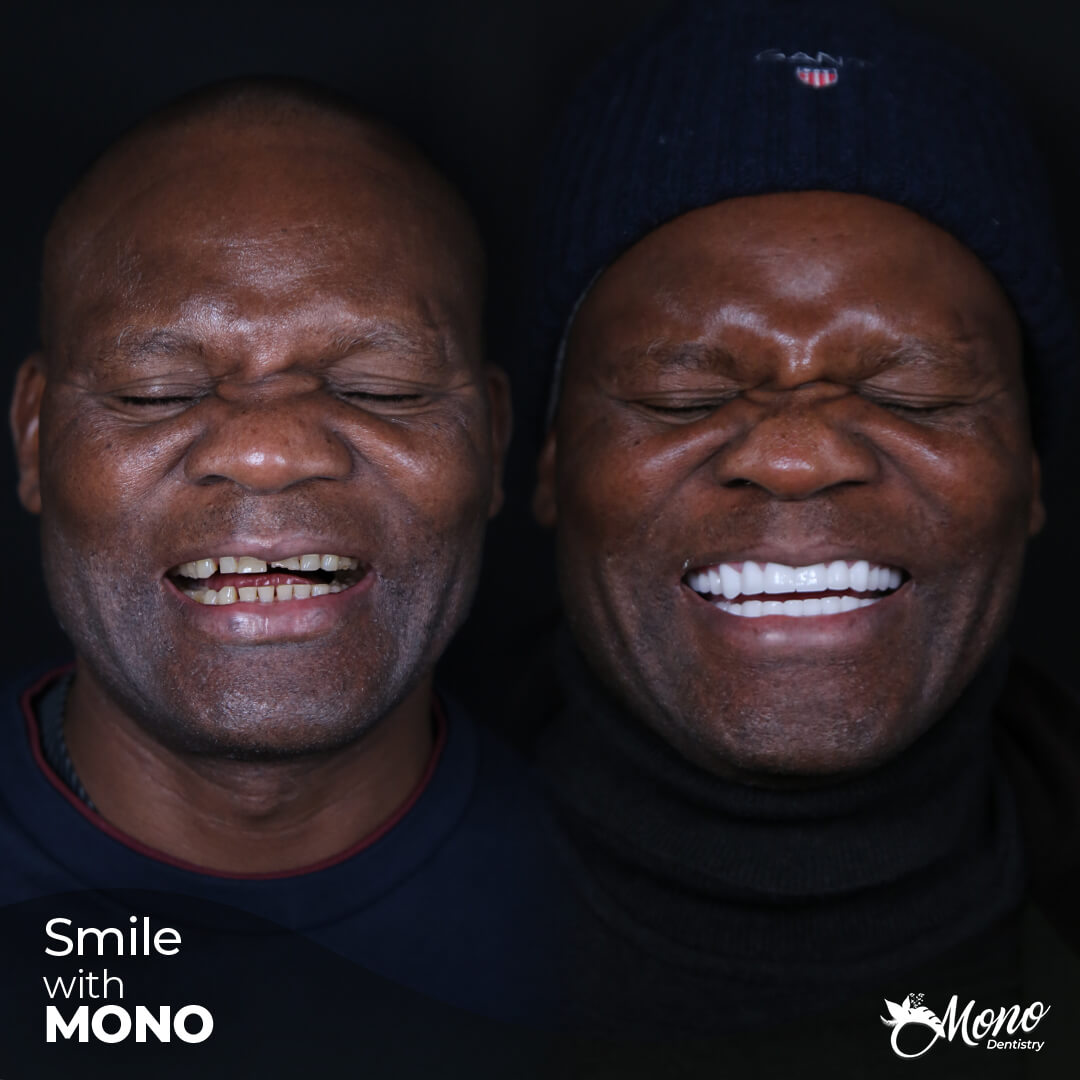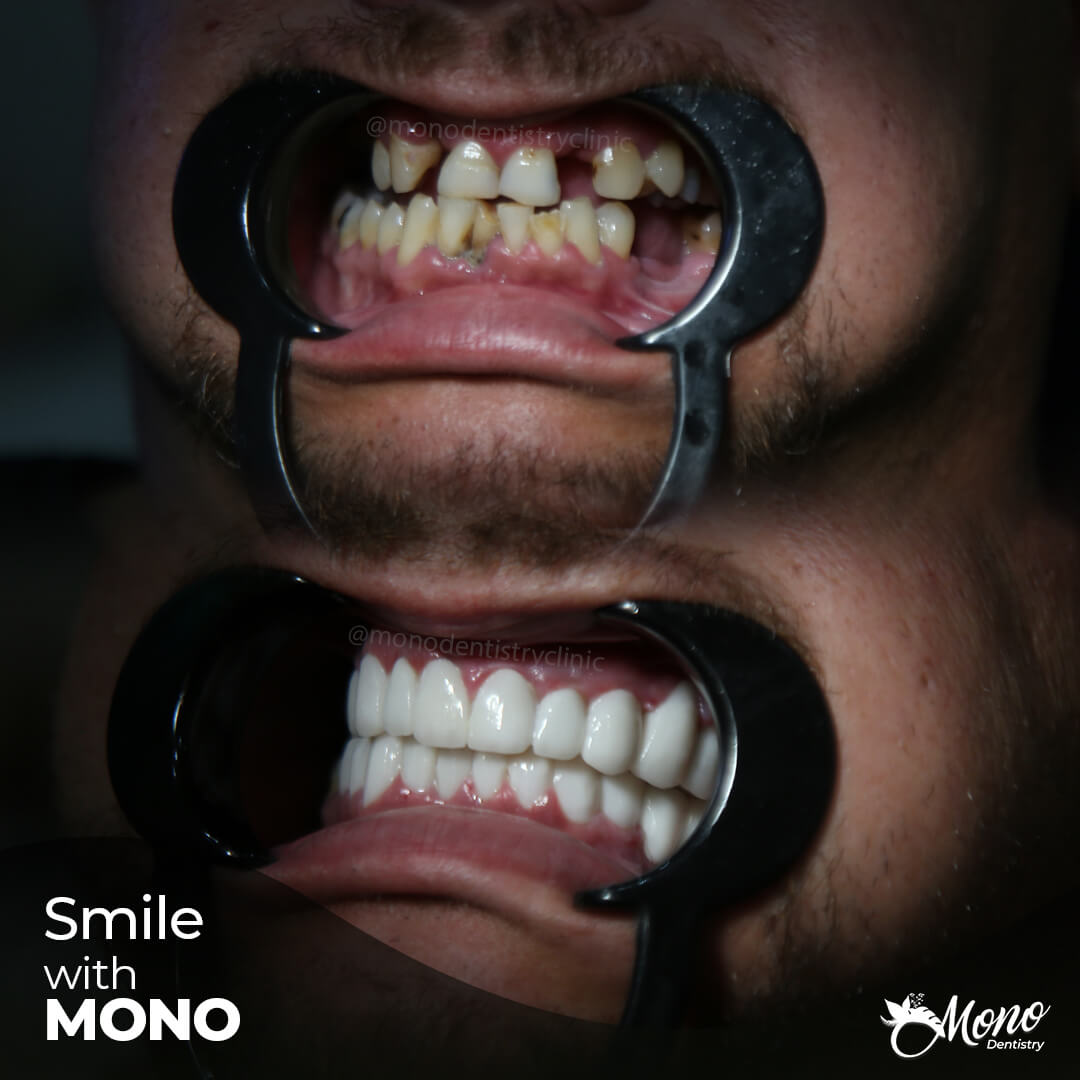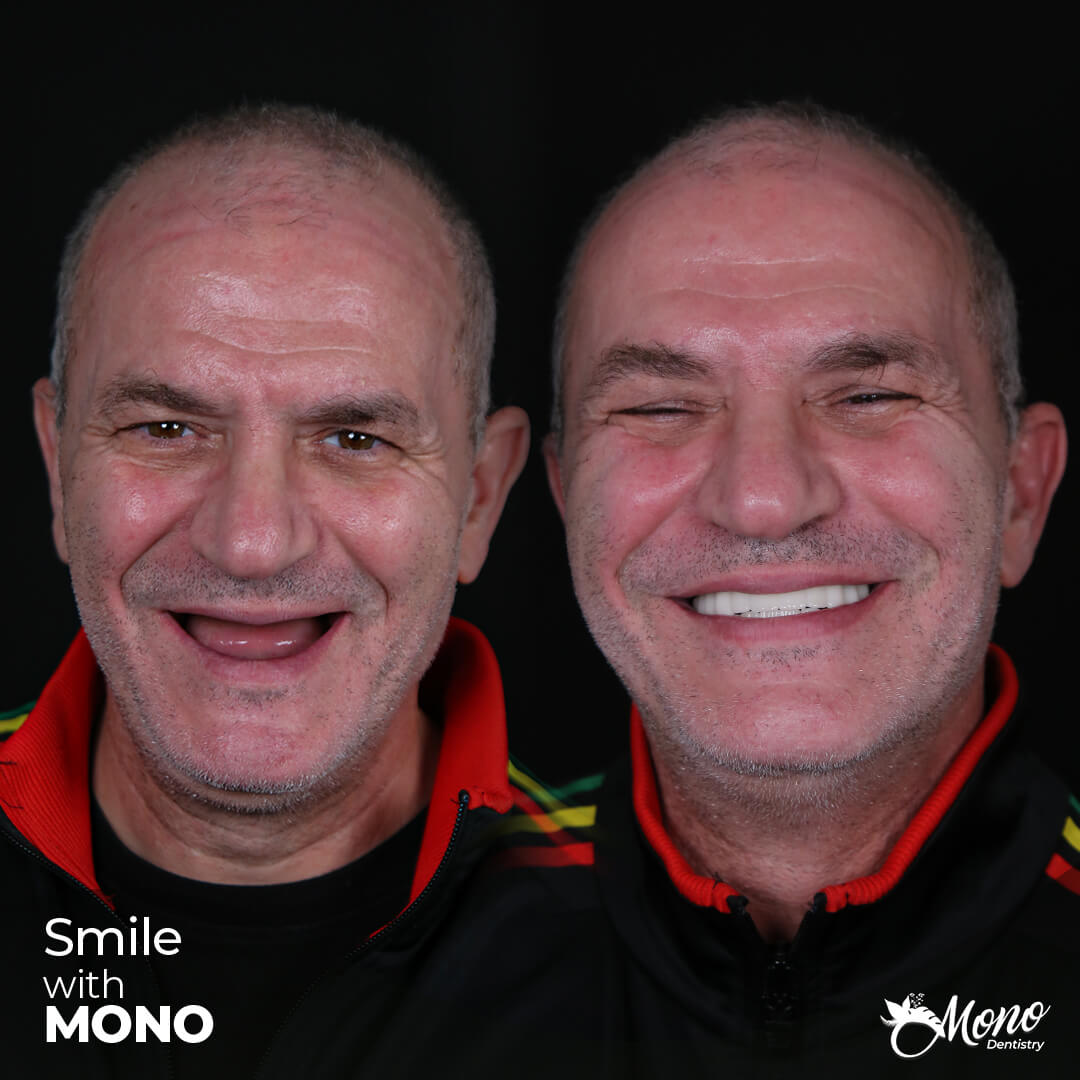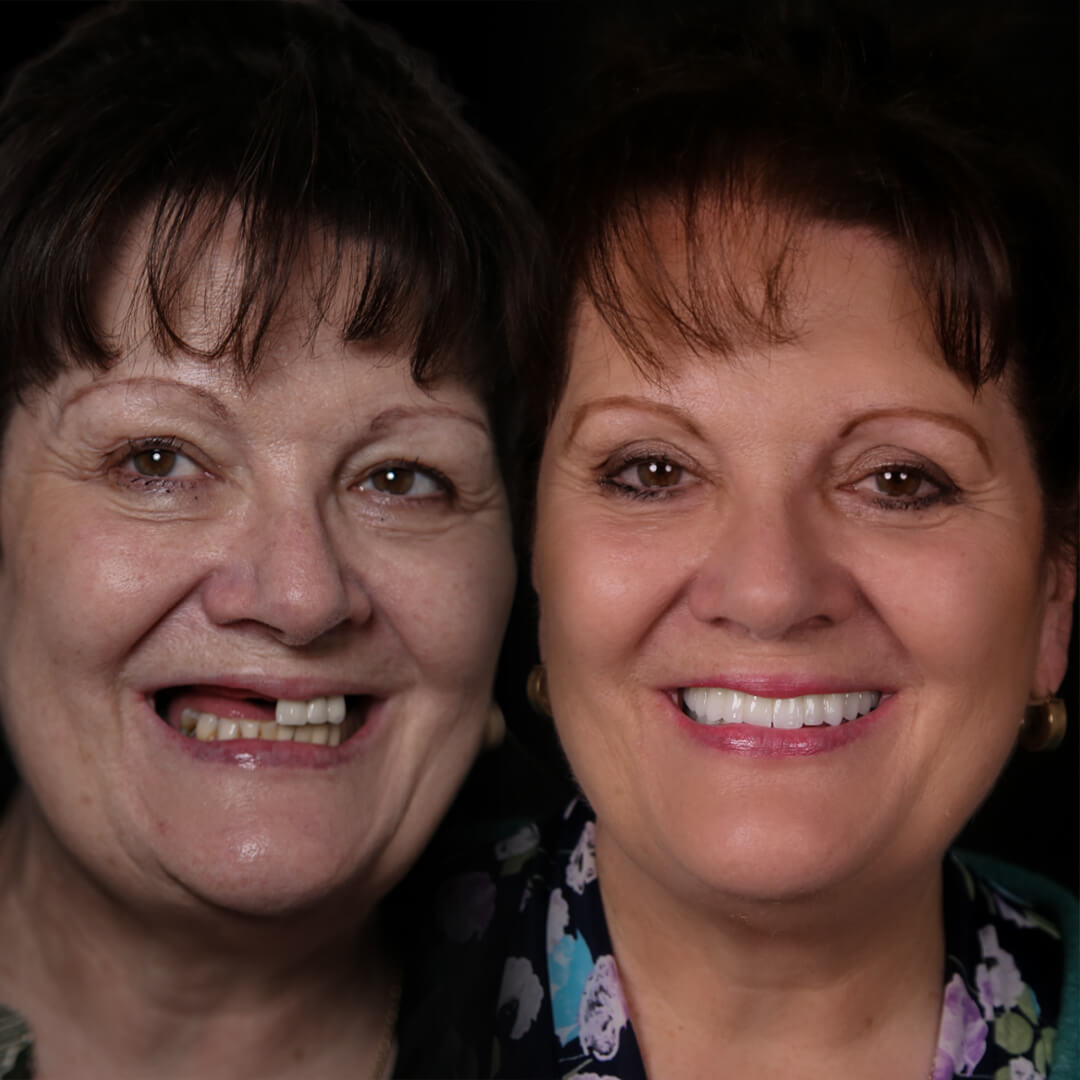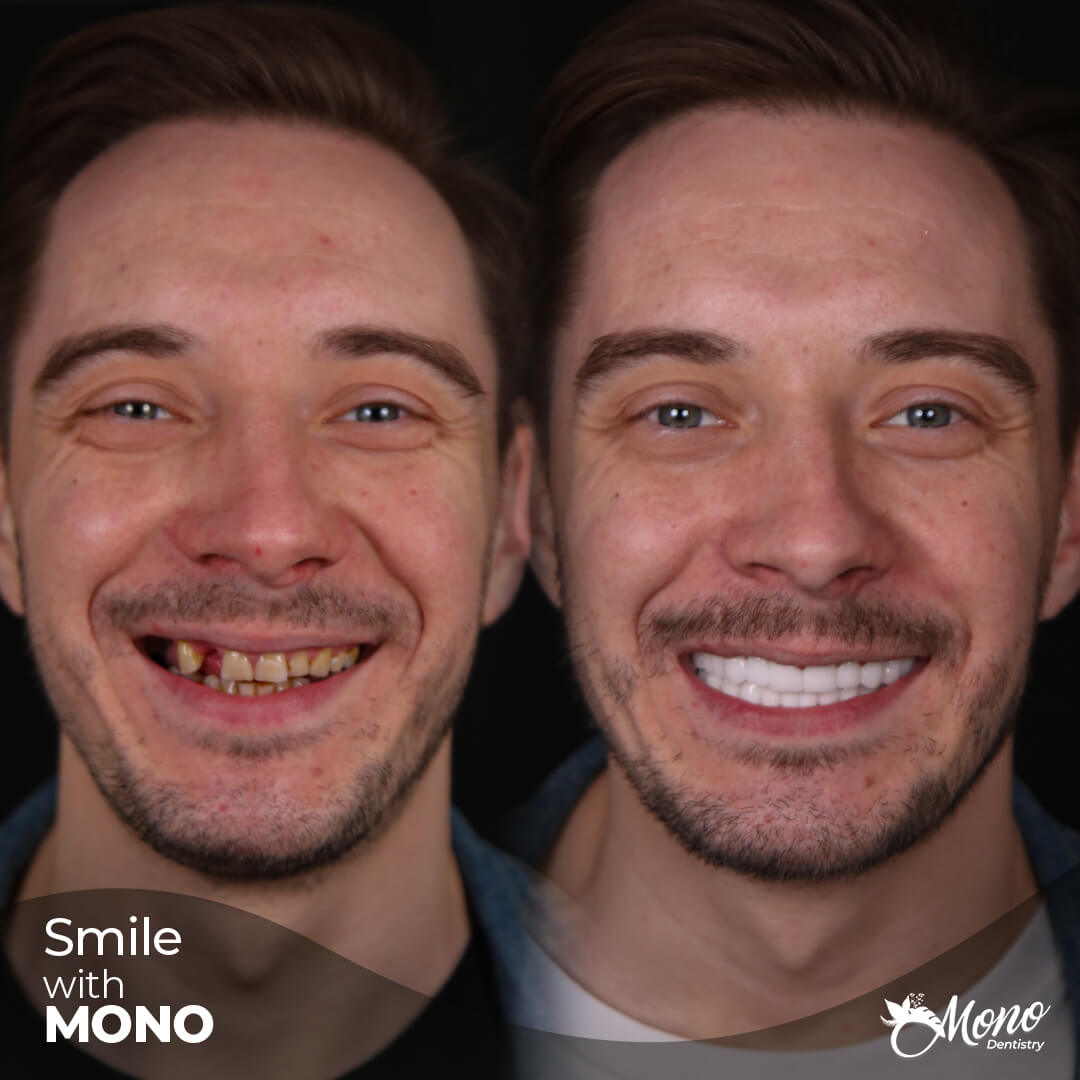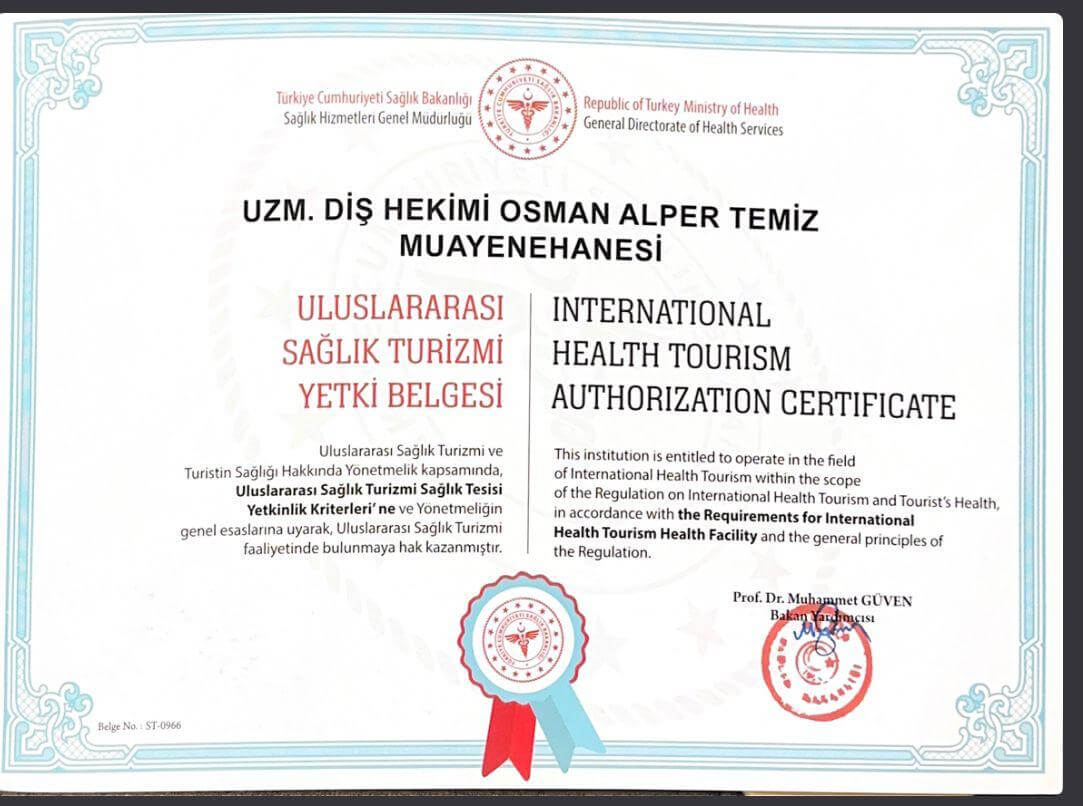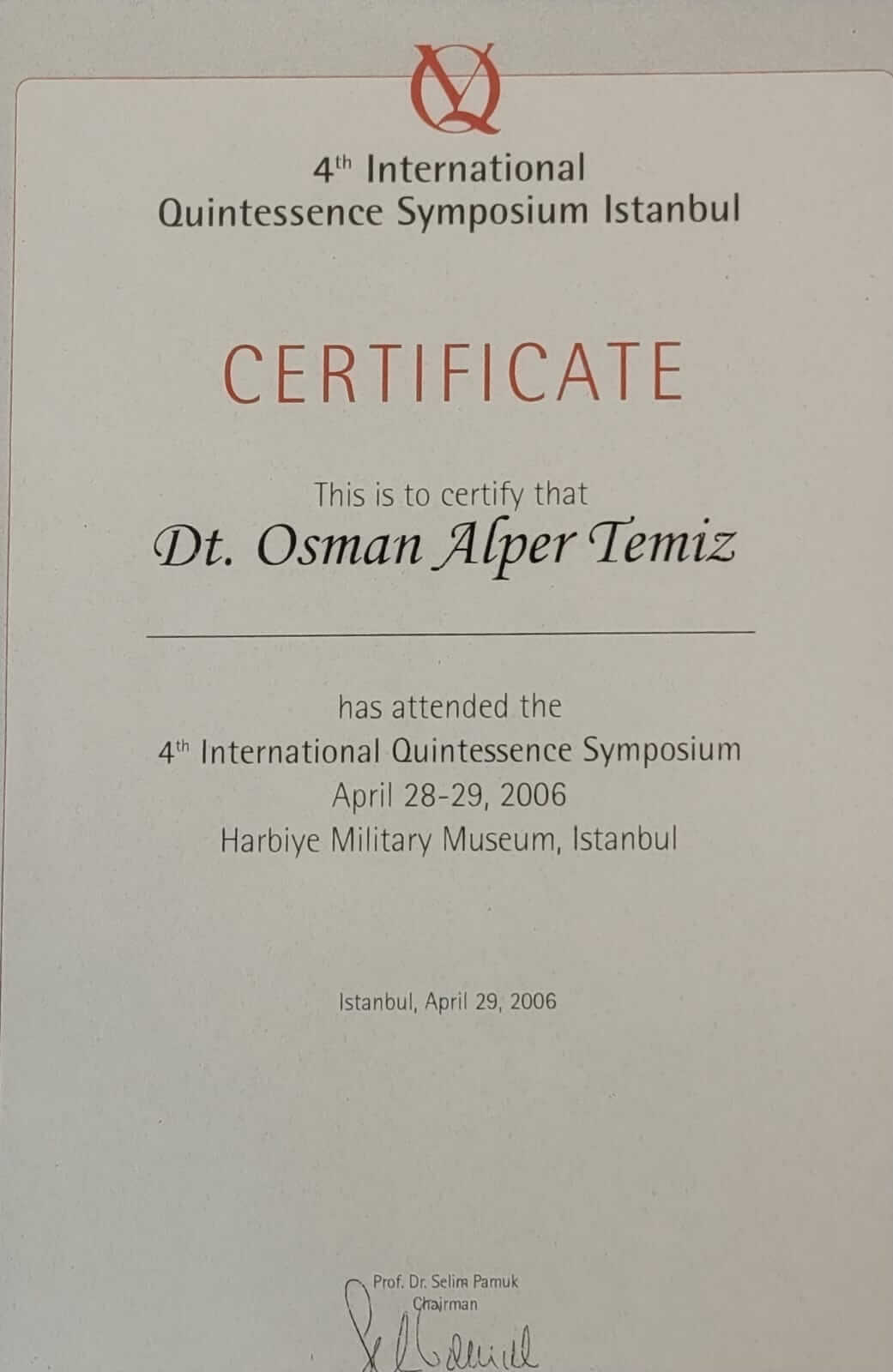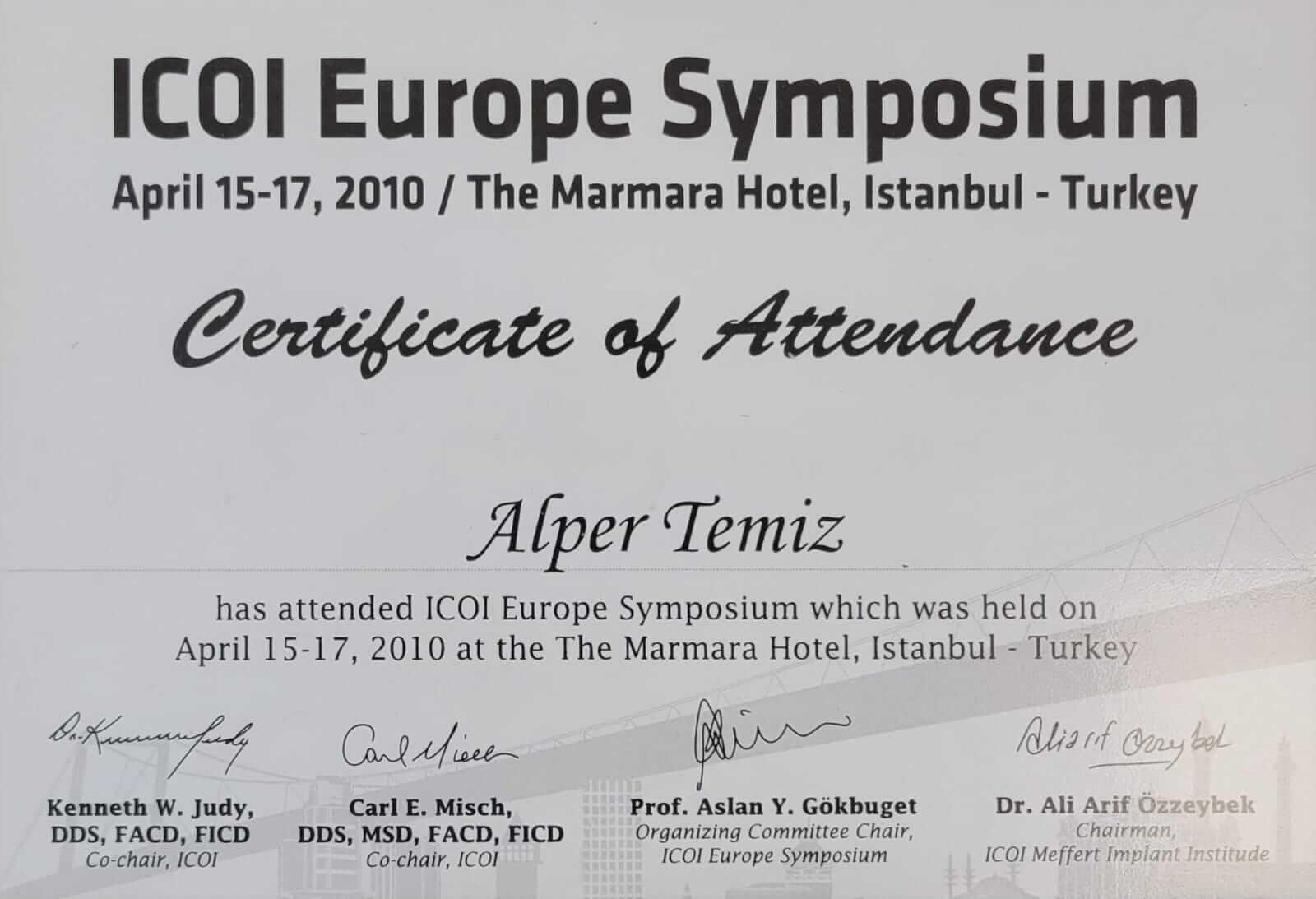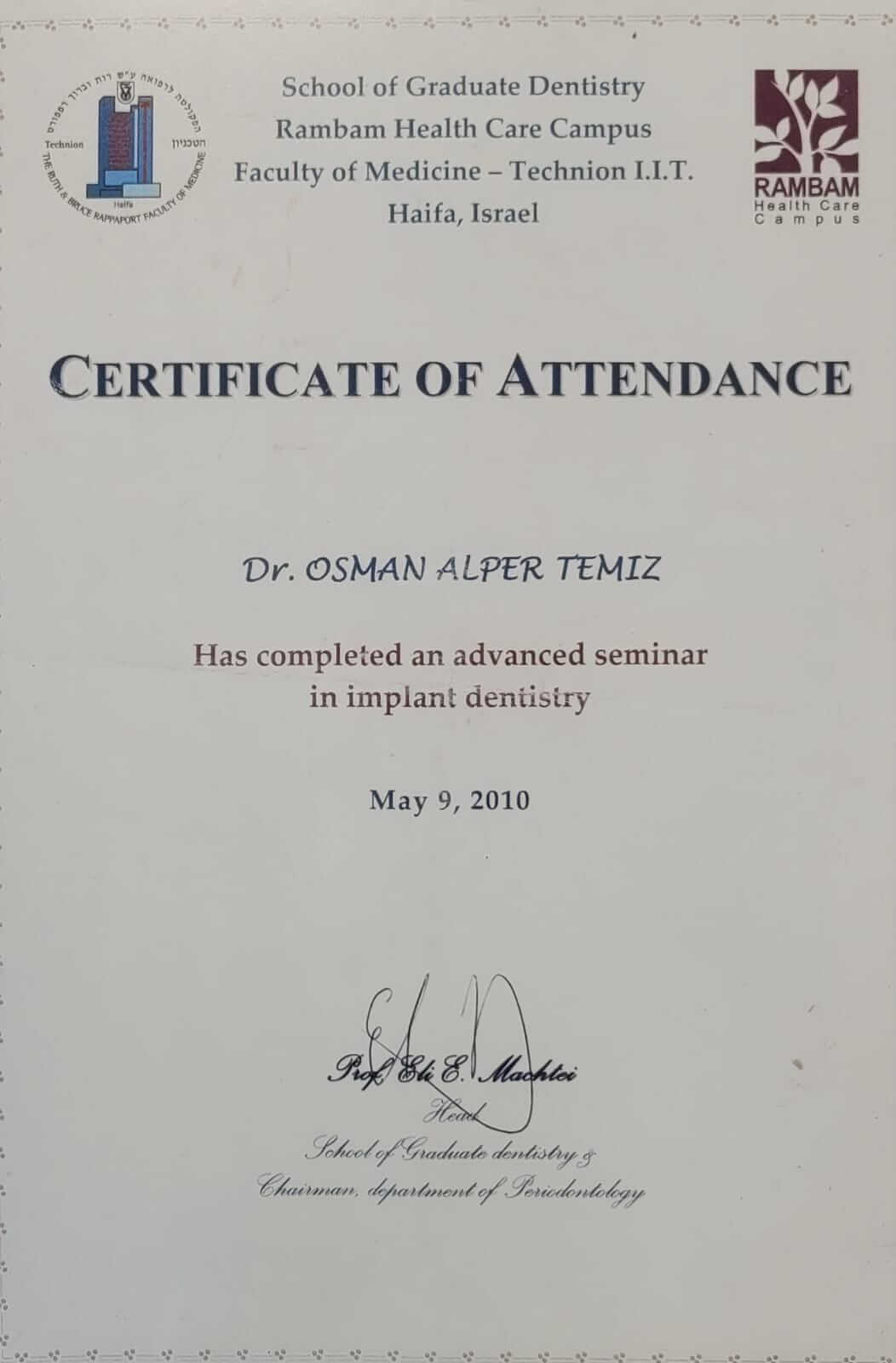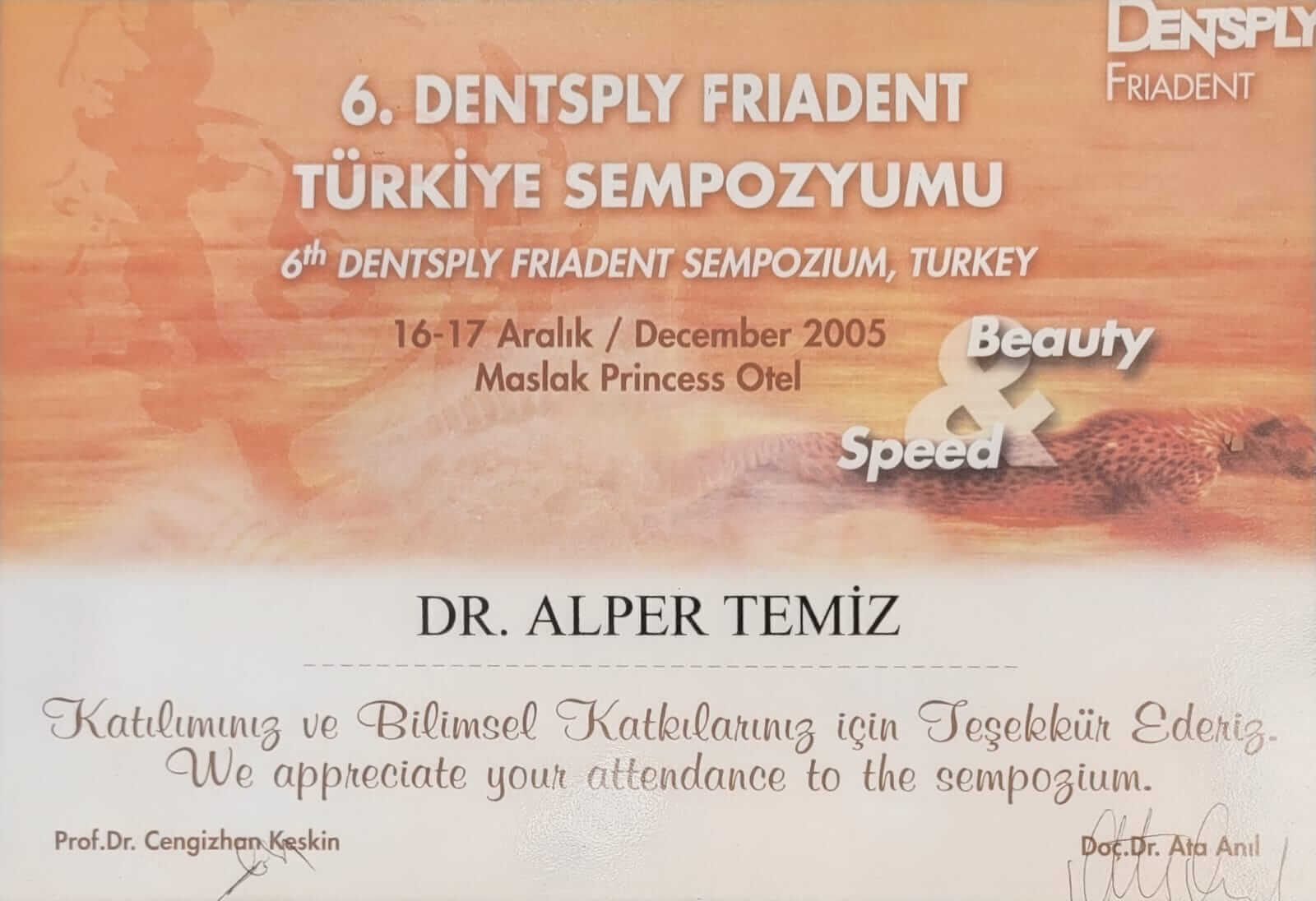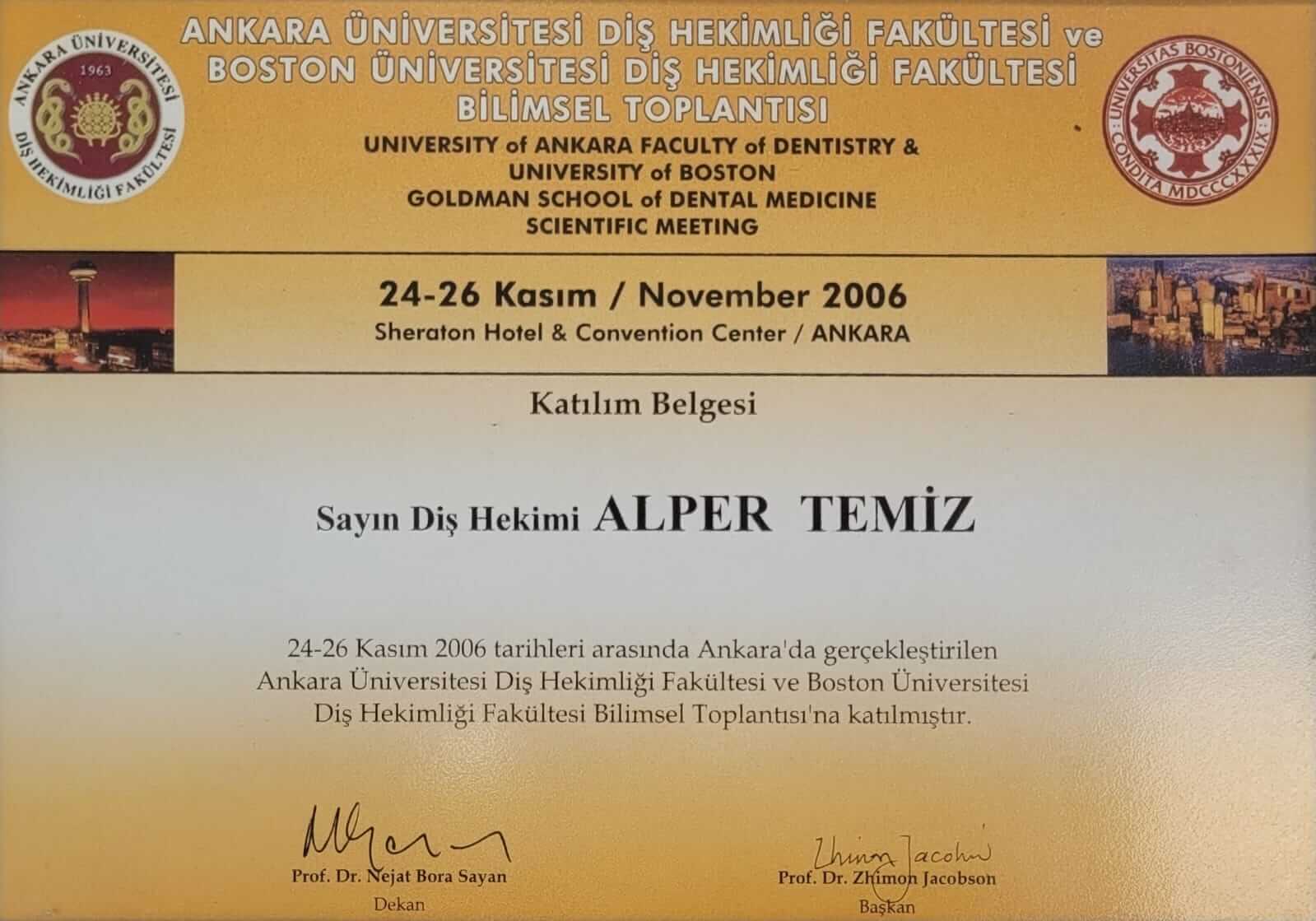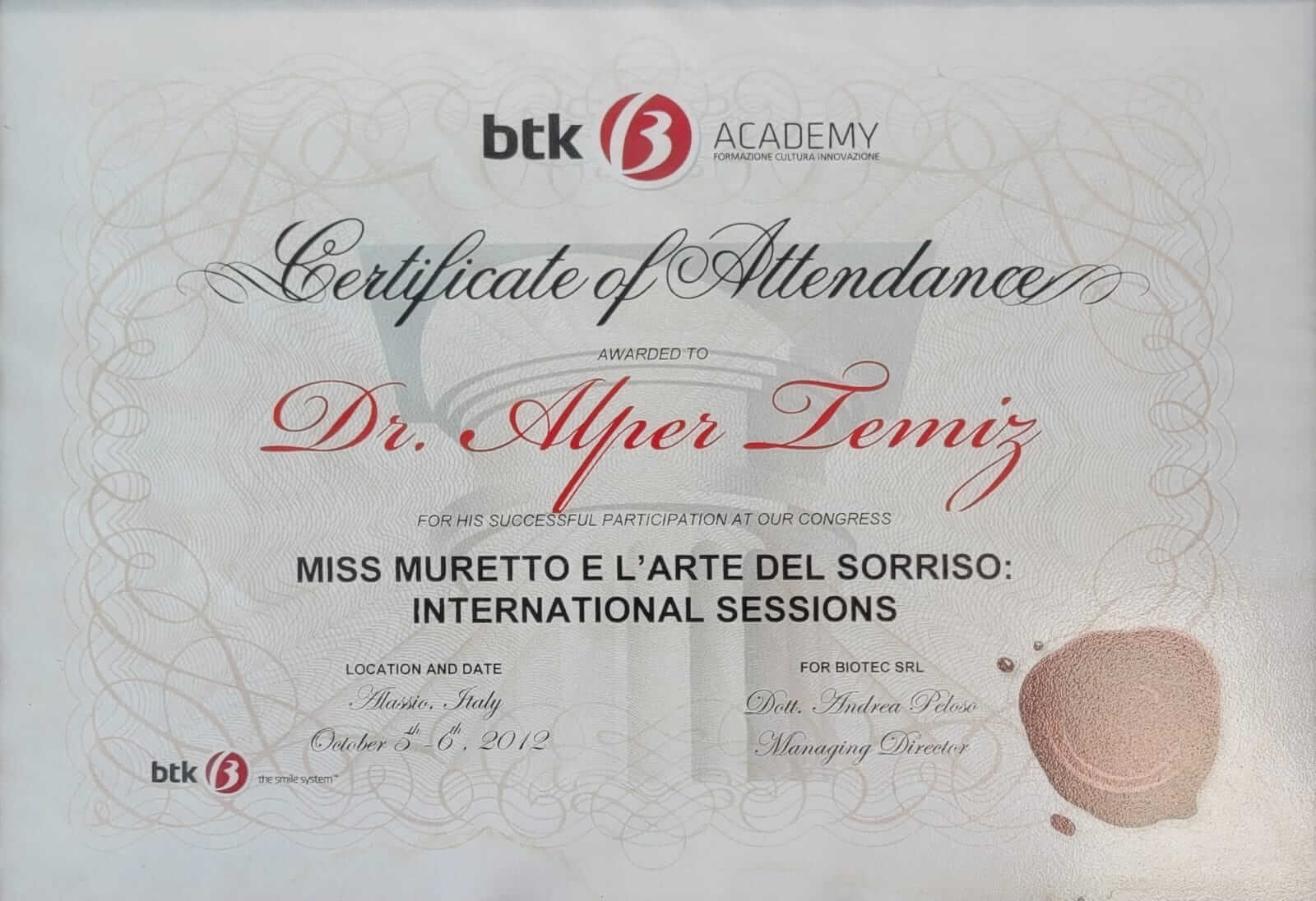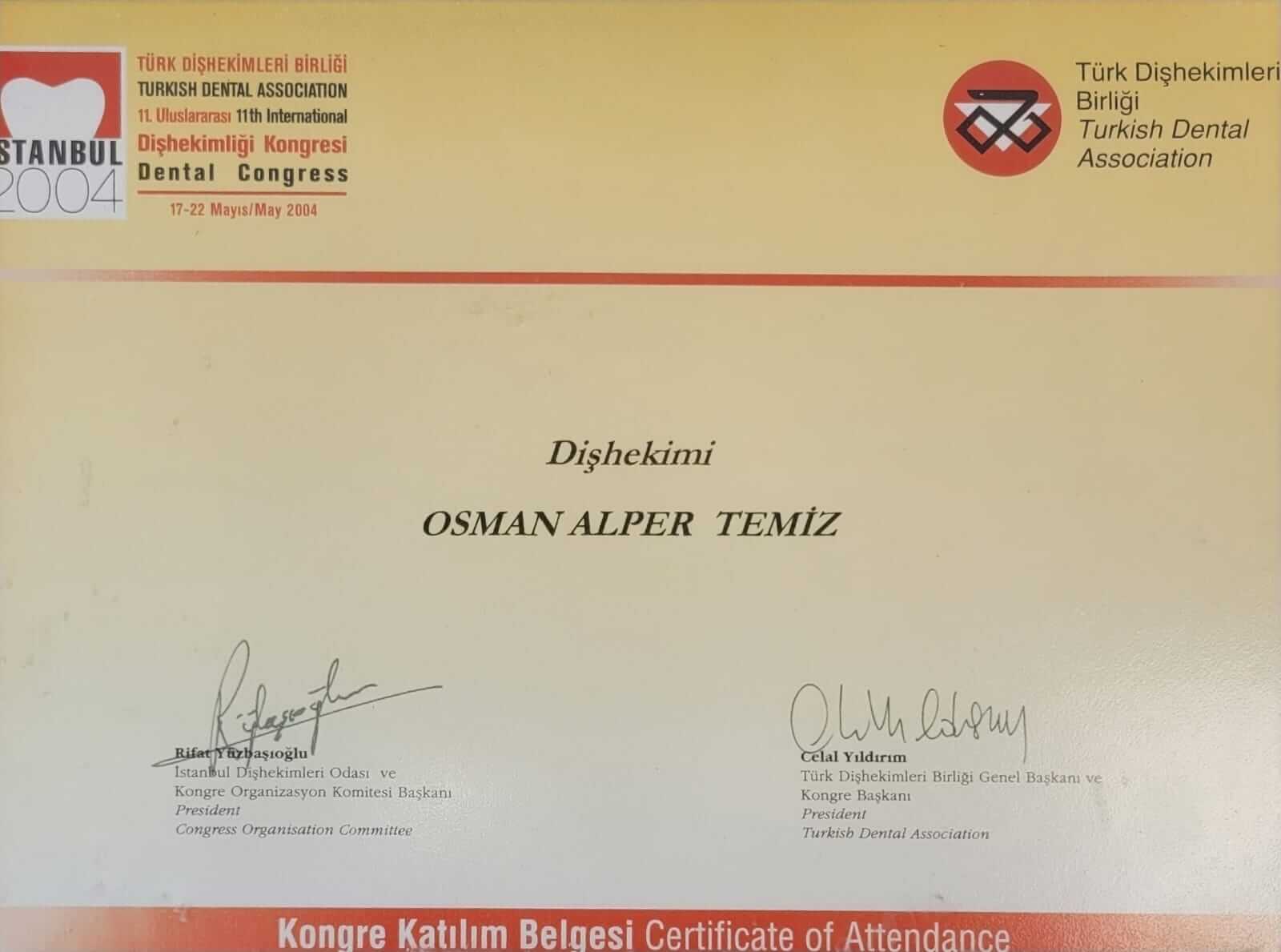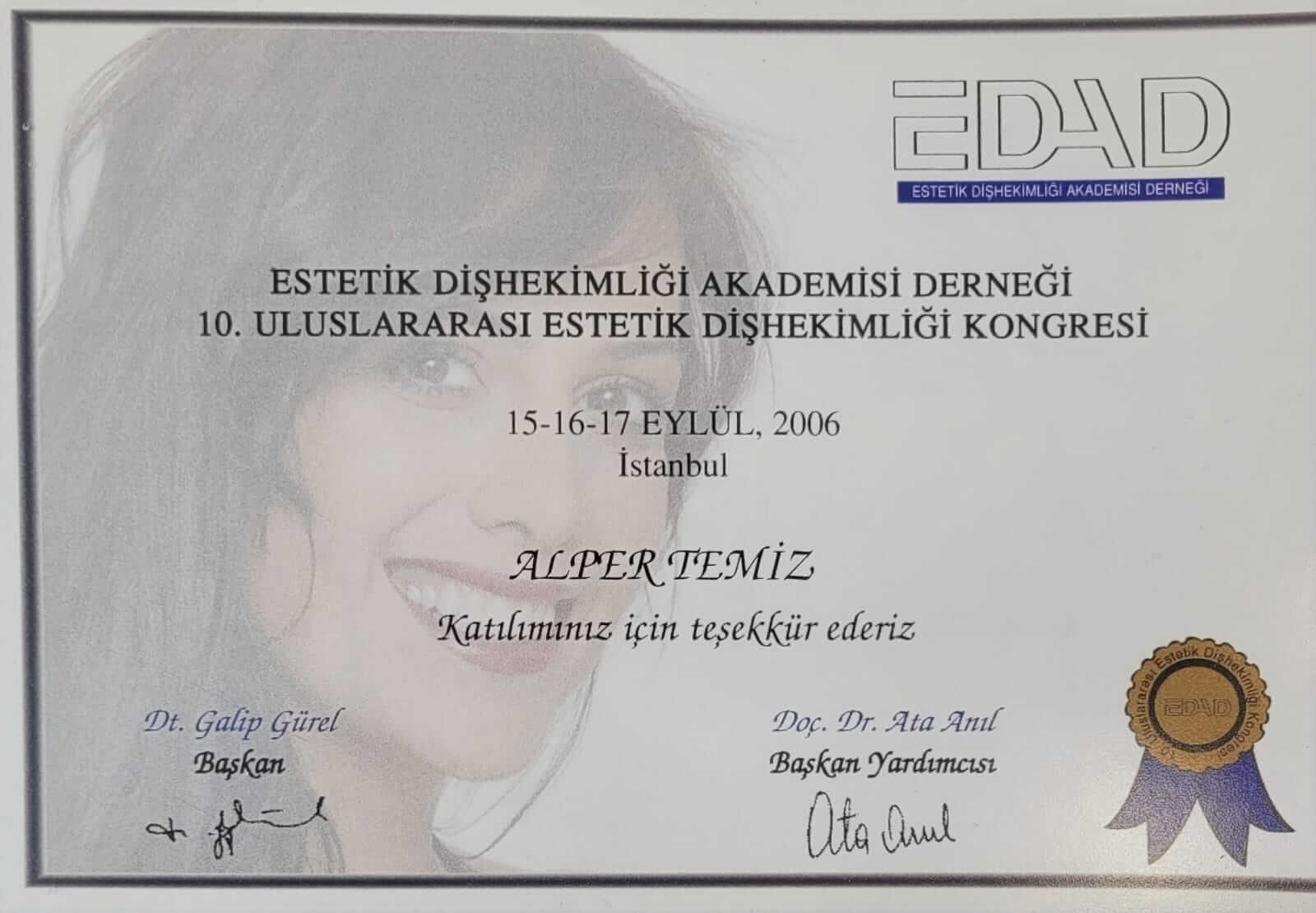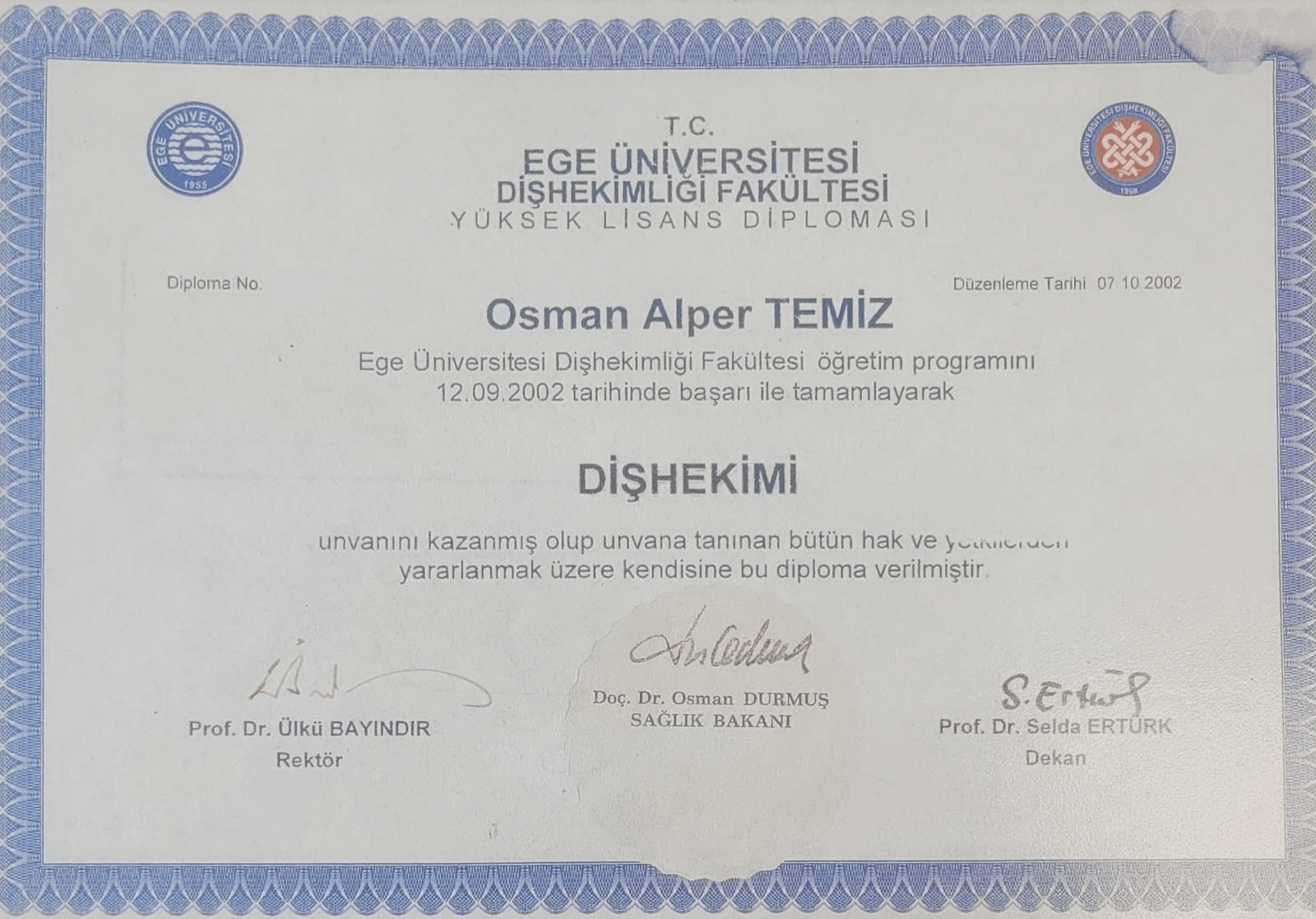 Other Cosmetic Dental Surgery Doctor
Happy Patients Of Our Surgeon
I have been to Turkey to do surgery with Dr. Eren, he is really really patience, and responsible he is doing excellent job I am pleased My service specialist Can is really helpful and very politeness! We can rely on him. The girls Busem is very kind and give us all the answers that we want to know! The villa service really nice. I will recommend mono. Thank you very much and all the best! 😄
★ ★ ★ ★ ★
Posted on Trustpilot
I was so pleased I chose Mono Clinic for my dental implants. Stayed at the 5 star Hilton Hotel, VIP treatment from start to finish. All arranged through my very patient travel co-ordinator Seyma. The staff at Mono were very pleasant, professional people. A big shout out to Dr. Alper Temiz who was my dental surgeon - who did a fantastic job, although limited English, this was not so much a problem as Burak the interpreter was always on hand to help with the language barrier. What a great help he was, in between appointments he put you at ease with conversations, and nothing was too much trouble. Mono's greatest asset has to be İlayda Caner - what a star she is - ilayda took care of all the questions, solved all the problems we encountered- a fantastic interpreter- she would answer my calls any time of the day or night - I really don't think she ever stopped working- nothing was ever too much trouble, I would say she made you feel safe and secure in her very special way, she even brought me Turkish herbal tea her grandmother grew, this is going above and beyond the call of duty, treat you like family, can't wait to see her again in 3 months time when i return. All in all, a positive experience, i would recommend them to any-one.
★ ★ ★ ★ ★
Posted on Trustpilot
I wasted 2 years quizzing seyma who is patient and gokay who runs the villa with mikail and are both true legends and nothing a problem, all staff at clinic amazing and cleanliness of clinic and hospital was outstanding, hospital staff so caring, surgeon husnu having so caring and listens and friendly guy, I fear dentists but Alper temiz was so lovely and I was not scared at all which is rare for me, I was transported in style and had a English speaking escort berkhan who was always on hand and played me AC/DC on his phone to calm nerves and has amazing humour, villa was amazing and is so nice to recover in sun and not lift a finger or worry about anything, I spent my 50th in mono care and loved it and the most amazing results on both my procedures, they even did me a cake on birthday and treat me like a queen and also my partner got the same love care and attention and was looked after by berkhan when I went surgery and they both was there on my return, good tablets and no mass pain and in uk I'd be crying and sad, yet turkey after treatment your poolside waited on, I spent to long picking thru reviews and trying to find floors and was a waste as wish I'd done this earlier, and to go back in time I have no regrets and would do it again, I was took to airport and flew home with amazing breasts and beautiful teeth implants and feeling dam good at 50, well done to all the team from clinic staff and villa staff and hospital staff for full care and reassurance, berkhan you rock and gokay thank you and mikail and seyma 👏👏👏
★ ★ ★ ★ ★
Posted on Trustpilot