Sapphire FUE Hair Transplant
SAPPHIRE FUE HAIR TRANSPLANT
One of the techniques our hair specialists use for Hair Transplant is FUE Sapphire Hair Transplant Technique. Sapphire Hair Transplant is one of the FUE Hair Transplant methods; it is not a separate technique but an innovation of the FUE Hair Transplant Technique.
SAPPHIRE FUE HAIR TRANSPLANT PROCEDURE
Sapphire FUE Hair Transplant is done by using Sapphire blades while opening micro-channels instead of steel blades which is used in the standard FUE Hair Transplant Technique.
Sapphire Hair Transplant Method is an advantageous method for Hair Transplant because Sapphire blades allow the specialist to create smaller incisions, and therefore, the grafts can be situated closer together. The closer-situated grafts result in a more natural look at the end. Small incisions also allow the treatment to be applied with more channels and decrease the bleeding.
The treatment is applied under local anaesthesia so you will be awake, but there will be no pain.
Sapphire FUE Technique is delicately applied with small incisions; having smaller incisions than the standard FUE method, Sapphire FUE Technique leads to a denser look and precise angle of the planted grafts. Sapphire has a rugged, sharp and durable structure as a stone. Sapphire in FUE Hair Transplant allows the specialist to operate transplantation with less vibration and obtain more accurate angles of the planted grafts. Sapphire blades have a smoother and more antibacterial structure; therefore, the risk of complications and tissue damage decreases compared to steel blades when this method is preferred.
When done with Sapphire blades, FUE Hair Transplant Technique has a shorter healing process because the incisions are smaller, and a smaller incision's recovery process is much quicker.
SAPPHIRE FUE HAIR TRANSPLANT AT CLINIC MONO
Being the first address for those who are looking for the most attractive Sapphire FUE Hair Transplant results while having a nice holiday in Turkey, Clinic Mono is the first destination for thousands of hair loss patients every year. Sapphire Hair Transplant medical process at Clinic Mono begins with an online consultation with the experienced medical consultants for a convenient start for a treatment abroad. Our international patients are provided with 24/7 assistance with our medical assistants, highest quality medical facilities and the most talented medical team of Clinic Mono during their Sapphire FUE hair transplant process.
THE BEST SAPPHIRE FUE HAIR TRANSPLANT DOCTORS
Clinic Mono medical team has the best FUE hair transplant doctors who are extremely experienced and are highly qualified for the best methods of hair restoration and have remarkable results for Sapphire FUE hair transplants. With their attractive results that are achieved with expert and meticulous approach , our doctors have gained recognition  worldwide.
The best Sapphire FUE hair transplant doctors at Clinic Mono closely follow the developments of hair transplant technology and increase their techniques to make sure that our patients have the highest quality Sapphire FUE hair transplant treatment.
SAPPHIRE FUE HAIR TRANSPLANT COST
Sapphire Hair Transplant cost is arranged by the most affordable rates with only using the best medical facilities at Clinic Mono. The cost of Sapphire FUE hair transplant depends on various factors such as the degree of hair loss, the number of hair grafts needed according to the specific treatment plan that is designed for the individuals. However, at Clinic Mono Sapphire FUE hair transplant prices are carefully designed in all-inclusive package deal to offer international patients a Sapphire FUE hair transplant experience that is both more advantageous and well-planned.
SAPPHIRE FUE HAIR TRANSPLANT BEFORE AND AFTER GALLERY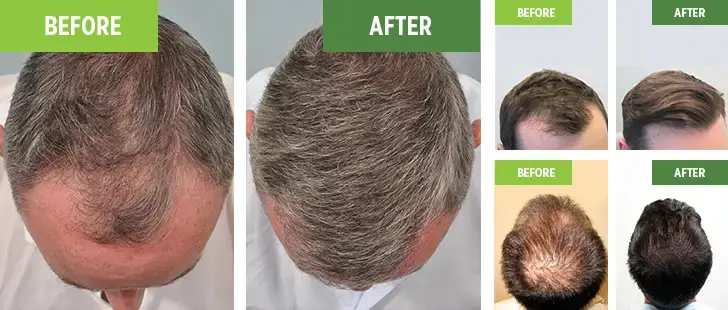 SAPPHIRE FUE HAIR TRANSPLANT REVIEWS
Patient reviews are very informative about giving opinions of the Sapphire FUE hair transplant to those looking for the best clinic. We are very proud of achieving the most fascinating results and receiving the best Sapphire FUE hair transplant reviews of our international patients about the quality, comfort and success of their treatment journey after having their Sapphire hair transplant procedure with Clinic Mono.
SAPPHIRE FUE HAIR TRANSPLANT FREQUENTLY ASKED QUESTIONS
Sapphire FUE transplant is usually suitable for everyone who has hair loss condition, but in a detailed medical analysis with our doctors, they will assess the important aspects related to the procedure such as the suitability of your donor area, the extent of your hair loss, and your expectations from Sapphire FUE hair transplant procedure.
Usually, patients can continue with their daily activities in a few days after Sapphire FUE hair transplant if the post-op instructions of the hair transplant doctor are closely followed.