Eyebrows are very essential part of the facial expressions of a person; they are a big part of make-up trends. Contrary to earlier trends, nowadays, a thick and bushy look on eyebrows is preferred. Over-plucking, medications, genetics or vitamin deficiencies can cause losing eyebrows.
EYEBROW TRANSPLANT PROCEDURE
Eyebrow hair transplant takes delicacy and talent; however, when done by a professional, the eyebrow transplant results are very impressive. The operation is done by not only planting the hair itself but the follicles as well so that the hair in the eyebrow area can grow and the transplantation can give a permanent result.
Eyebrow Transplant works with the same principle as Hair Transplant; the grafts are taken from another part of the body- usually the back of the head and behind your ears- and planted in the eyebrow area to obtain a desired eyebrow shape.
As in all Hair Transplant procedures, the planning process is very important in Eyebrow Transplant. Our medical consultant will help you to get a personalized treatment plan which would give the best result of eyebrow shape suitable for your face.
The Eyebrow Transplant operation is done with local anesthesia; you will feel no pain during the procedure. The entire process will last around 2 to 3 hours.
The transplanted hair will fall out after a few weeks, which is completely normal. Your new eyebrow hairs will start to grow over the next few months.
EYEBROW TRANSPLANT AT CLINIC MONO
Being the first address for international eyebrow transplant patients Clinic Mono is proud for offering state-of-the-art facilities and internationally sought treatments. With experienced and skilled surgeons, Clinic Mono in Turkey has gained recognition as a top destination for eyebrow transplants. Clinic Mono provide cutting-edge techniques and advanced equipment, the best eyebrow transplant results for patients seeking natural-looking eyebrows as well as a smooth and painless eyebrow transplant Turkey process.
BEST EYEBROW TRANSPLANT SURGEON
Known for their expertise and years of experience, eyebrow transplants at Clinic Mono in Turkey are performed by highly skilled eyebrow transplant surgeons. Professional eyebrow transplant surgeons of Clinic Mono combine the latest transplantation techniques with their expertise to create the most beautiful and attractive eyebrows that contributes to facial features. With a meticulous treatment plan Clinic Mono's eyebrow transplant surgeons will achieve the most satisfying eyebrow transplant results and give you the eyebrows of your dreams.
One of the key advantages of choosing Clinic Mono in Turkey for your eyebrow transplant is the cost-effectiveness of the procedure. Compared to many other countries, Turkey offers competitive prices with the high-quality of facilities and the expertise of surgeons. The affordable package of eyebrow transplant cost makes the treatment appealing for a wide range of individuals who would like to achieve the best eyebrow transplant results with the most advantageous eyebrow transplant prices.
EYEBROW TRANSPLANT BEFORE AND AFTER GALLERY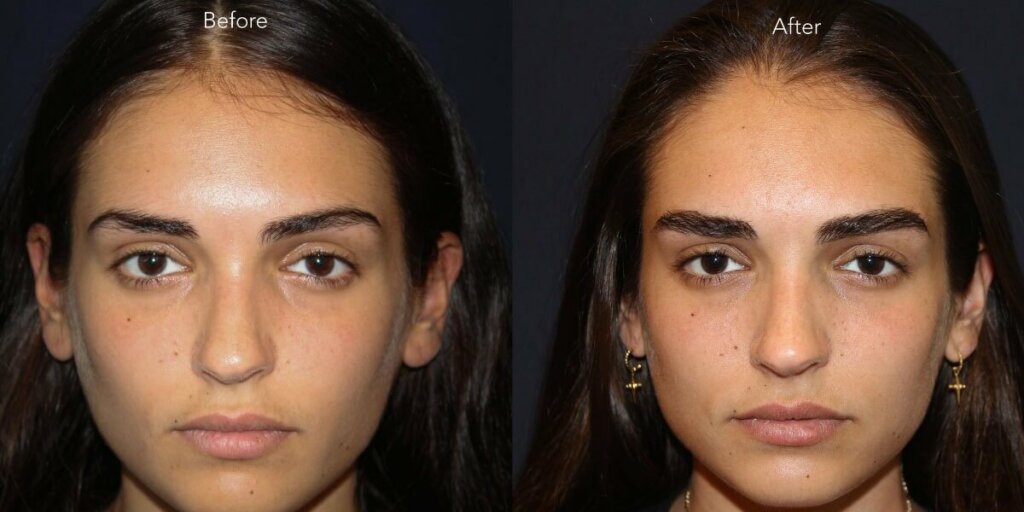 EYEBROW TRANSPLANT REVIEWS
International eyebrow hair transplant patients of Clinic Mono leave the best eyebrow transplant reviews after they get back to their country; These reviews highlight the transformative effects of the procedure, increasing self-confidence and improving overall appearance. As Clinic Mono, we are extremely happy to help our patients achieve their dream eyebrows.
EYEBROW TRANSPLANT FREQUENTLY ASKED QUESTIONS
Clinic Mono ensures a comfortable eyebrow hair transplant experience for its patients. The procedure is performed under local anesthesia, minimizing any discomfort or pain.
The transplanted hair eyebrows are genetically resistant to hair loss, providing long-lasting results. However, the natural aging process may affect eyebrow density over time.
Those who are unhappy with thin or patchy eyebrows, over-plucked eyebrows, scars, or those who want to enhance their eyebrow shape and density are ideal candidates for an eyebrow transplant.