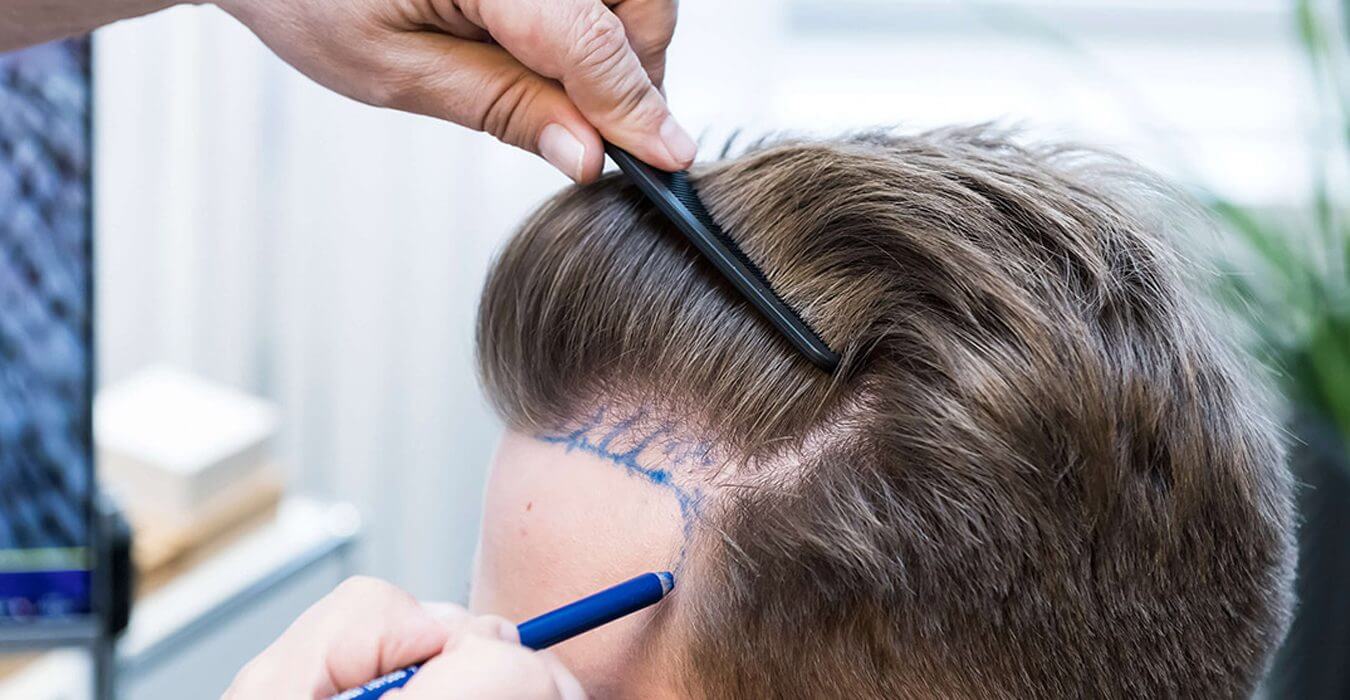 Hair loss treatments, especially hair transplant has become very common and preferable by people who suffer from this condition. With the latest technological developments and newly discovered and progressive techniques, hair loss is not a permanent problem anymore.
However, this popularity brings out lots of questions along, for the people who would like to go with hair transplant procedures; there are so many practices available with optional techniques and inclusive package offers from the specialists with different backgrounds and performed in different facilities all of which provides another appealing advantage. Which one is the best? Which one is the most suitable one for you? Is your hair transplant specialist qualified enough? What features does the best hair transplant specialist have?
There are some aspects we advise you to question before you decide on the specialist and the medical center for your hair transplant treatment. The hair transplant market is quite competitive; the high number of options is usually very confusing and the procedure is very open for misleading information. But do not worry, it is possible to reach out the best option for yourself by being careful with some delicate details.
While searching for the most suitable hair transplant surgery for yourself, the first thing to look for is the hair transplant specialist. The clinics may offer different services and they are important until a point, however, hair transplant specialist is the one who will perform the operation and your desired result will be in specialist's hand. Of course, it is important to be careful with after-care services, check-up procedures and operation environment the clinics offer; and yet it is also important not to be stuck in those details and miss out the specialist factor.
Experience
It is important to question how many years has it been since your hair transplant specialist started practicing hair transplant and the number of the patients your specialist treated. Experience is a very important point; hair transplant is a procedure which requires hand skill and hand skill is a quality which develops by experience. Do not hesitate to ask about the level of experience of the hair transplant specialist in your consultation.
Training and Qualification
Another aspect you should question is the quality and the duration of the hair transplant specialist's training. All necessary certifications and permits should comply the regulations. Unfortunately, there are still lots of practitioners who is not educated for hair transplant and does not comply the regulations; for the safety of your operation you should be careful with your specialist's legal qualification details.
Consultation
A quality hair transplant operation starts with a quality consultation session. Whether online or face-to-face, you should be sure that your condition has been given enough care and your expectations are very well understood. A good hair transplant specialist should listen to you very carefully and create an individualized treatment plan because every patient is unique and the most suitable treatment plans should be tailor made. Your hair transplant specialist needs to have necessary skills to analyze your condition accurately.
Techniques
Is your hair transplant specialist able to perform the most suitable technique of hair transplant for your specific condition? There are numerous ways to perform hair transplant however not all of them are proper for every patient. The best technique for your individual case should be identified; make sure that your hair transplant specialist is experienced and fully qualified to perform the identified technique.
Features
Hair transplant is a delicate operation requiring some qualifications of the specialist who is performing it. A hair transplant specialist should be predictive; it is necessary because the operation is performed after a detailed treatment planning and envision is very important to obtain best suitable results. Another important point is that a hair transplant specialist should be realistic and honest. There are limits for what this operation can do and your specialist should explain you the possibilities of the results to set an accurate target.
Before & after pictures and comments
An experienced hair transplant specialist should have a numerous before and after pictures ready to be shown to the new patients. Before and after pictures are very important for you to witness the change and envision your own change. Of course every hair transplant operation is unique; but then again, it is very visible if an operation is successful or not on before and after pictures. It is also beneficial to check out your hair transplant specialist's former patients' comments; although they are sometimes misleading, it can give you a rough idea about what to expect from the process.
The searching process for hair transplant is very essential; all details should be handled very carefully by the hair transplant candidate. Remember that your health and expectations come first and be careful about if your hair transplant specialist is paying enough attention to you.
In Mono Hair Transplant Clinic, we take our patients' well-being and desires as the priority; all of our hair transplant specialists are the most talented, attentive and highly qualified ones in their branch. Our experienced medical consultants will be there to help you with identifying your needs before your detailed consultation and examination made by our hair transplant specialist. In order to get your individualized treatment plan and learn more about our hair transplant techniques in a free online consultation, please do not hesitate to contact us anytime; our dedicated medical consultants are looking forward to meet you!
For free consultation, visit https://Monoplanthairclinic.com/free-consultation/.