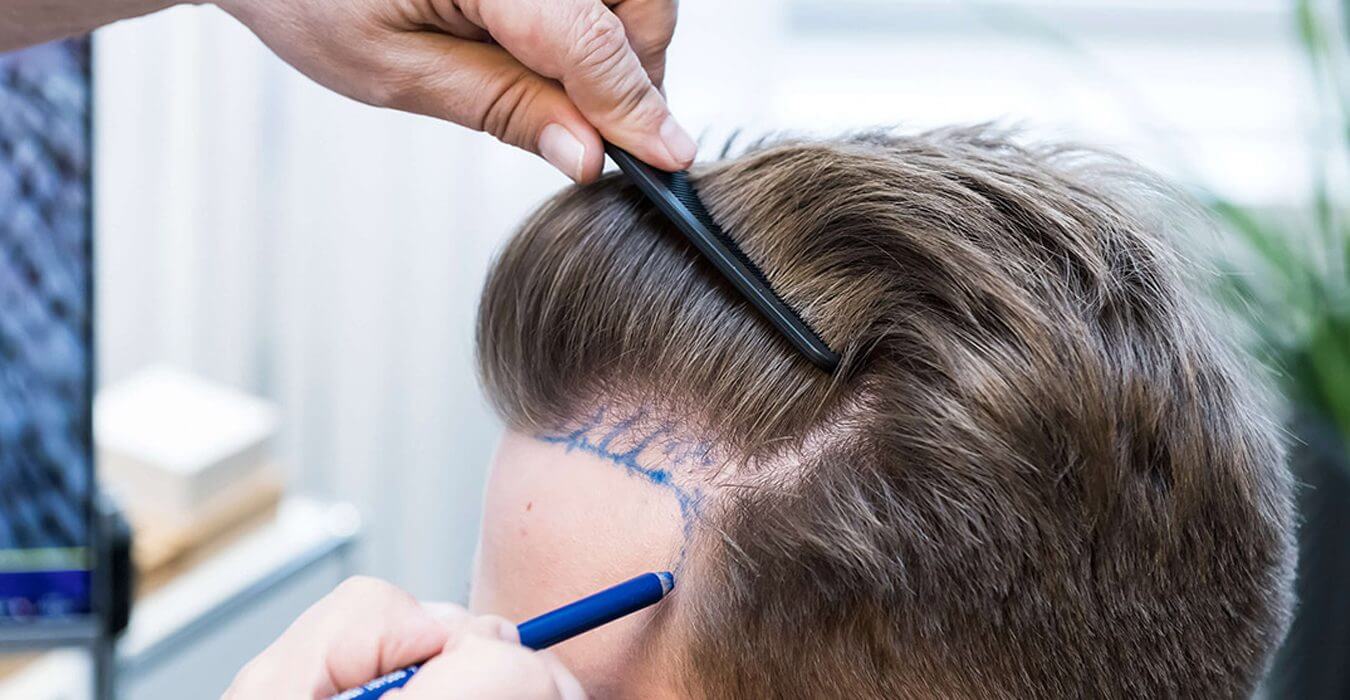 Hair transplants have become very widespread in Turkey due to the high rate of demand from patients from abroad. Turkey has many upsides to offer for those looking for the best suitable hair transplant practices; it offers the best hair transplant prices without compromising the quality.
   Cost of hair transplant in Turkey differs between £1200 – £2000. This range is almost one tenth of the prices in European countries and United Kingdom. The low labor cost, cheaper treatment and equipment costs and cheaper daily life allow the medical centers in Turkey to arrange their treatment prices with the best rates. Even when the natural costs of travelling abroad are added, hair transplant costs are still the cheapest in Turkey.
   Medical centers in Turkey have their own ways while deciding on the prices although the range is quite short and rates are quite similar.
Prices adjusted according to the number of grafts
   Hair transplant procedures are complex procedures; it is very essential to create an individualized operation plan according to the specific condition of the patient. Every individual condition may require a different number of grafts in order to achieve the desired results. Some medical centers arrange their hair transplant prices according to this number; as the number rises, the price rises as well.
Prices adjusted according to the hair transplant technique
   Hair transplant practices have developed to a very significant degree and there are many methods of the treatment suitable for patients with different conditions. The most common method is FUE method which is suitable for a high number of conditions. Although the prices in Turkey are usually arranged according to the FUE method, sometimes patients may demand or their condition may require another technique such as DHI, Sapphire FUE, FUT or Micro-FUE; if this is the case, the treatment may require different equipment and different kind of procedure which may be determinant on the price. It is recommended to get adequate information about the techniques and their requirements in terms of equipment and price in advance, to avoid any unpleasant surprises in the day of procedure.
Prices adjusted according to the package details
   Hair transplant practices in Turkey are very much preferred by patients from abroad; this rises the need for additional services since the treatment needs to be planned as a journey for them. Details like accommodation, transfers, meals, medications or personal assistant are important for international patients. The inclusiveness and the quality of a package may vary; while some hair transplant packages are all-inclusive, the others may only offer one or two of those services and the prices also changes accordingly.
Prices in Mono Hair Transplant Clinic
   Prices are designed with the all-inclusive package concept in Mono Hair Transplant Clinic. Every detail of your journey is planned in advance for your comfort and well-being. Mono patients are provided with the cheapest all-inclusive package price for their hair transplant experience. You will accommodate in the best quality partner hotels or in cozy Mono Villa; all your meals and transfers are covered in your package and are arranged by the dedicated Mono team. Our experienced hair transplant specialists will be ready to perform your treatment with the latest technological devices and techniques; your first washing session after the treatment will be done by our hair transplant specialist as well. Throughout your journey, a multilingual Mono assistant will be assigned to help you with anything you need. Initiate your hair transplant journey with the most affordable prices and the best quality treatments; contact us now.