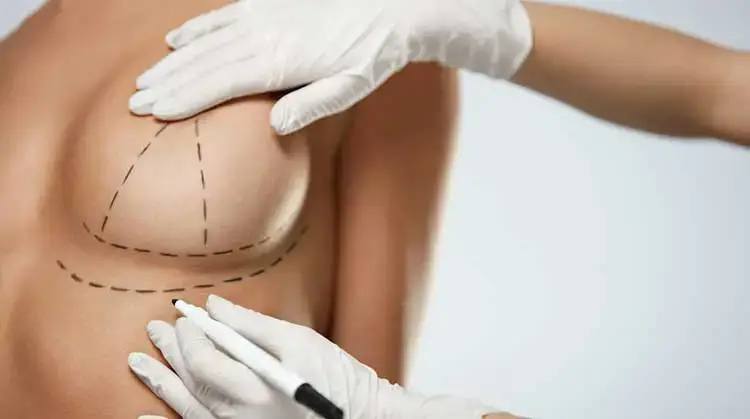 The breast uplift procedure has been getting a lot of attention lately. Firm breasts are every woman's dream, as they express vitality and youth. However, with increasing age, the strength of the connective tissue also decreases. Pregnancy and breastfeeding or significant weight loss also lead to sagging breasts. The sagging of your breasts that have lost their fullness can also lead to a substantial loss of self-confidence. We will provide detailed information about breast uplift; keep reading!
Breast uplift strengthens women's self-confidence and can make them feel good again. Women with saggy breasts often suffer from this condition. You may not dare to go to the swimming pool or dress in fashion anymore, as the low-cut clothes that hug your body emphasize the shape of your breasts. This also limits your sexuality. You generally feel less feminine, and your self-confidence and body awareness decrease as well. With a breast lift, your breasts' old, full, round and firm shape comes back. The surgeon removes excess skin from your breasts. In addition, your asymmetries in the breast are eliminated with the breast lift.
Who is A Breast Uplift Suitable for?
If your breasts no longer have their old, firm shape, you can opt for a breast uplift procedure, regardless of the cause of your saggy breast. However, the prerequisite is that you are at least over the age of consent or breast enlargement and in good general health. You can also opt for the breast reduction procedure with this procedure. If your breast volume has decreased due to pregnancy, it may be beneficial to use breast implants and tighten your breasts.
How is Breast Uplift Performed?
You will meet with your doctor for a breast uplift, and the process is as follows:
Advice and Planning
During the initial consultation, you will discuss your wishes and the possible risks of breast uplift surgery with your doctor. It is essential to address all your questions to the surgeon to eliminate any ambiguities. As a result, a trusting relationship between you and the surgeon is a necessary prerequisite for your decision to have surgery. Then the surgeon examines your breasts in detail and tells you the particular procedure for the operation. This depends on your initial findings. You can choose different techniques according to the degree of relaxation of your breast and the size of your tissue.
Procedure
The breast uplift procedure takes between 2 and 4 hours on average. You will receive general anaesthesia for a breast uplift. Unlike breast reduction, the surgeon usually only takes your skin and not your breast tissue in a breast uplift procedure. The surgical method varies greatly depending on the size and structure of your breasts. The surgeon draws the planned incisions and the future position of the nipple onto your skin.
There are several techniques for this process. In all of them, the surgeon moves your nipple upwards and makes it smaller if necessary. This creates a small scar around your areola. In addition, the surgeon usually needs to make a vertical incision from the areola to the crease of your lower breast. Different incisions are essential for your subsequent scar formation. Your plastic surgeon will discuss with you in advance which incision is the most suitable for you. 
The doctor then removes your excess skin and tightens your breasts. After getting rid of the excess tissue during the surgery, your doctor will reshape your breast and slide it upwards.
You can also contact us immediately for a breast uplift in Turkey and talk to our specialist surgeons.