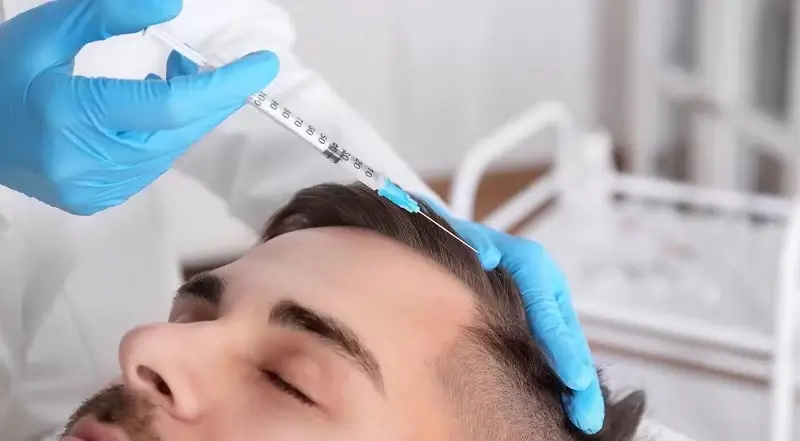 Choosing the right clinic for a hair transplant may not be as easy as it seems. You decided on the hair transplant procedure and finally decided to continue with a clinic. However, you are stuck on which clinic to go to, right? 
You have done a lot of research on the internet and looked at many reviews, but you still can't make any decision. Many clinics specialize in hair transplants, so you wonder where to go for treatment. We are here to help you choose a top-quality clinic and take your worry away. Keep reading! 
When you decide that it is time to take action in response to your hair loss problem, you will begin the clinical search process in your vicinity. However, the process will not be as simple as it seems at first glance.
Choosing a hair transplant clinic can be a difficult process. There are so many hair restoration clinics that all offer slightly different prices and hair loss treatments. Therefore, it is important for those seeking these services to educate themselves on what to look for in a clinic before agreeing to continue. We have researched for you the factors that should be in the evaluation of a clinic.
Free Consultation
Ideally, you should consult a specialist doctor to be sure that a hair transplant is really the right step for you. A free consultation will therefore be very valuable to you. This method gives you the chance to see a doctor who can recommend the best treatment for your hair, whether it's FUE or something else. Therefore, never start a paid service without going to a professional clinic that offers free hair examinations.
Having the Necessary Experience of the Clinical Team
With a novice surgeon, you can't be comfortable going through major surgery; the same goes for a hair transplant. Relying on a novice team when it comes to hair can have disastrous results.
Let's take Mono Clinic as an example. Our doctor has been doing successful hair transplants for many years. Surgeons went through a period of intense training. This type of international experience is invaluable to you. Mono Clinic uses the latest technology, and surgeons are constantly improving themselves.
The Clinic Offers Wide Treatment Options
Not all hair loss problems are alike. While some people have alopecia problems, some may have had male pattern baldness for many years. If you are looking for hair loss treatment with the many different processes that lead to baldness and several different stages of the condition, you should make sure that the clinic you choose offers the right treatment for you.
With all this, even though all businesses exist to make money, they should also really care about the results they achieve for their patients. Mono Clinic, an excellent hair loss treatment clinic, showcases its success stories. You can easily see these case studies, whether on social media or in website references. In addition, you can evaluate the clinical experience of the Mono Clinic team, the types of treatments available and past success records at any time.
If you are considering a hair transplant in Turkey, you can contact us immediately.
Click for details: https://clinicmono.com/hair-transplant-turkey/